Created by the Daddy Daughter team that is P.F. Shaggy, "Rule Crazy" will be launching at Toy Fair in NYC this February.
The game was created "to help address the literacy challenge students often face by the fourth grade, and to deliver the healthy balance of laughs and learning sought by today's younger millennial families."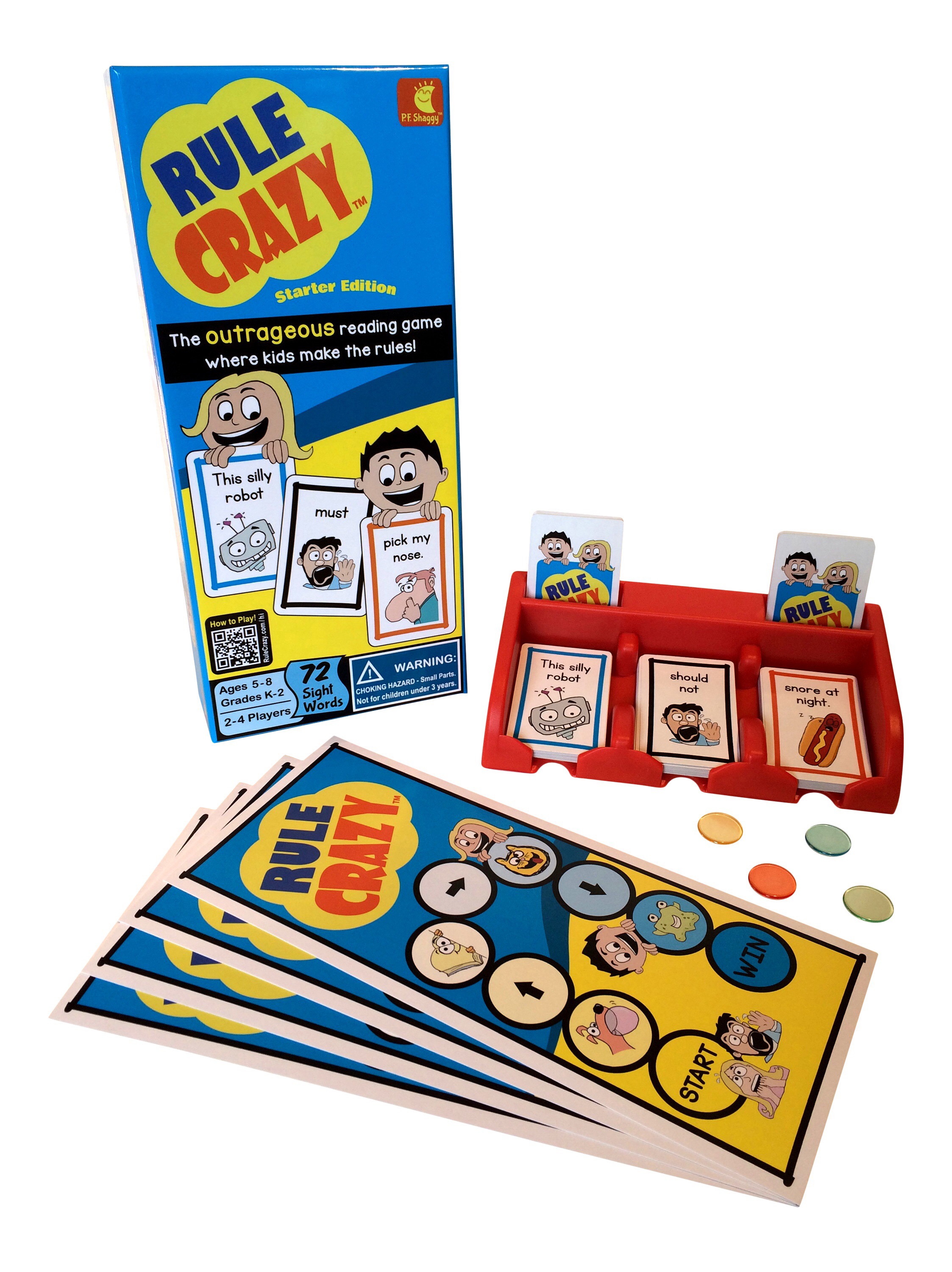 Designed to span ages 5-8 (grades K-2), Rule Crazy helps children build sentence-reading skills thanks to outrageous vocabulary and imagery, and a mainstream board game format. Rule Crazy also sneakily incorporates 72 sight words to help children master those more challenging, frequently-used words in early reading materials.
Future expansions are planned to add grade specific vocabulary, popular themes (princesses, dinosaurs, etc.), and licensed characters.
The game has already been awarded The National Parenting Center Seal of Approval, Family Choice Award, Parents' Choice Approved Award, PAL Award, and the Tillywig Toy Award (Brain Child) and is available now at Amazon (MSRP $24.99)