Today marks the third annual "Hatch Day." This year saw the launch of new Hatchimals HatchiBabies. Will yours be a boy or girl?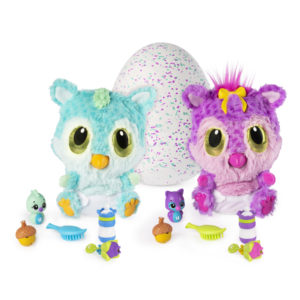 Just like real babies, your HatchiBabies will need to be fed, burped, and snuggled. HatchiBabies will learn to talk and play games!
Also your HatchiBabies egg includes a surprise of a rattle, hair brush, bottle, and cuddle buddy to help care for him or her.